I am sharing this information in conjunction with the Meditation Retreat: Mudras, Mantras & Malas, Kyra and I are hosting on Saturday, March 19th, 2016.
If you are interested in attending this One Day Meditation Retreat please see the "Events" page where you can purchase your ticket in advance.
*****************
Many people believe the purpose of meditation is to completely silence the mind. This is not exactly correct, and in my opinion one of the reasons so many people are put off by the thought of starting a routine meditation practice and/or have so much trouble learning how to meditate.
A better way to view the concept of meditation is not to learn to completely silence the mind of all thought, but to learn to calm what has come to be referred to as "The Monkey Mind"; the constant uncontrolled chatter that goes on in most people's thought processes. And since we just recently entered into a Yang Red Fire Monkey Year, what better time to start!
When you have learned to tame the Monkey Mind then the complete silencing of the mind comes much easier.
I recommend starting with what is known as "Active Meditation"; sometimes used in conjunction with Guided Meditation.
Active Meditation associations:
Thought, Mind Experience, Clear Thought, Third Eye & Crown Chakras
 Passive Meditation associations:
Experience, Heart Experience, Balanced Emotions, Heart & High Heart Chakras
To be truly Balanced in our lives we must utilize both types of Meditation
Following is a simple Active Meditation exercise.
Do this before scrolling down further
A: Choose one of the following numbers:
0, 1, 2, 3, 4, 5, 6, 7, 8, 9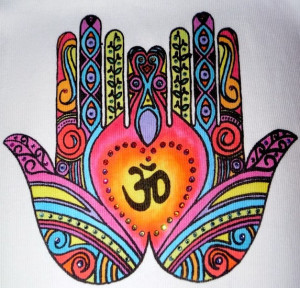 B: Find the corresponding Metatronic Numerology I AM Keyword phrase below and use it to focus and Meditate on and see what information is brought to you. This will bring you relevant information to assist you in the work you are currently doing on Self in your Spiritual Awakening Journey. You can also use this daily or weekly to be a focus for your learning during that time period.
*****************
Metatronic Numerology I AM Keyword Phrases
0 – I AM First Cause
1 – I AM Independent & Brave
2 – I AM Balanced Communication
3 – I AM Joyful Creation
4 – I AM Form & Service
5 – I AM Adventurous Change
6 – I AM Love's Responsibility
7 – I AM Intelligence Seeking Self
8 – I AM Secure Physical Reality
9 – I AM Unconditional Giving
Blessings from All Realms of Creation
Spiritual Growth Guide & Awakening Facilitator
© 2016  Essence Ka tha'ras
Shambahalla-New Earth & The Metatronic Consciousness Energy Round
 Please feel free to share this information, but only in its entirety, and with credit to the
Author – Essence Ka tha'ras
and please add a link back to this web-site….www.shambahallanewearth.com