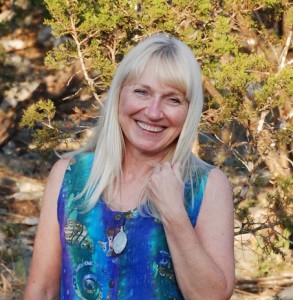 Kyra Meerna has been on her conscious spiritual journey since she was twelve years old (51 years!). From Carlos Castenada through to present day Spiritual Masters and Teachers, Kyra continues to learn, seek and understand the Ancient Mysteries. 
Kyra studied with the Western Mystery School of Builders of the Adytum for fifteen years. Kyra Meerna is an Usui Reiki Master, works with Multidimensional aspects of Self, and has traveled all over the world visiting sacred sites, participating in activations and alignment ceremonies as an Earth-Keeper. 
She co-hosts a monthly Blog Talk Radio program, "Flowing with Spirit", and offers herself as a Spiritual Growth Guide and Awakening Facilitator.